Svalbard's Geography
Svalbard is an archipelago spread in the area between 74° and 81° north and 10° to 35° east. It is almost precisely north from Czech Republic - our home - half the way from Arctic Circle to the North Pole.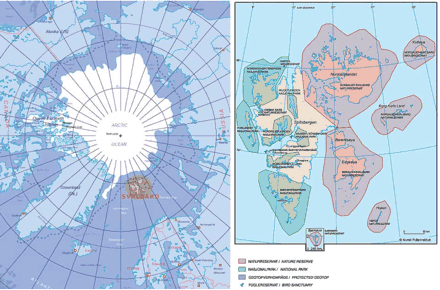 Total area of the archipelago is 61200 km2. LArgest islands are Spitzbergen (38000 km2), Nordaustlandet (14500 km2), Edgeoya (5000 km2) a Barentsoya (1300 km2).
For a visitor, the most important part is the area called Nordenskjold Land on the Spitzbergen island. There is the town of Longyearbyen - the administrative center - as well as most of the other settlements, in the area.